Here's the fastest way to backup iPhone Data to icloud or computer
In this century, information is everything. With the recent shift in technology, everything is now possible with a mobile phone. Most people store almost 100% of their details on phones. It is a new trend and investment. But, there is one thing to worry about, especially for Apple iPhone users. There is an increase in phone theft. That is why backing up your information and contacts is necessary. So, how easy is it to backup your data? Firstly, you need to know where to find a backup on your iPhone. Once you know that, backing up data is easier. Now, you have two options. The first one is to Backup iPhone to iCloud. The other is a backup to a computer.
Choosing a backup method is the first step to successful storage. You need to do an evaluation and see between the two options which are better for you. But, here we will help you with both processes so that you make the decision yourself. Let's start with where to find a backup on your iPhone.
Where to find a backup on iPhone
Backing up data is easy on the iPhone. Depending on the option you settle for, you will find both available on "Settings". When you click on settings, you will see the option to backup iPhone to Computer or backup to iCloud. To get the answer to the question of where to find back up on iPhone, read on.
How to Backup an iPhone on a Computer
This is the other option if you do not wish to back up your information on iCloud. The first step to doing this is connecting your iPhone to your computer. Once a connection is established, click to open iTunes.
Once iTunes is open, you will see a Device icon top left of your screen. The icon is just next to a dropdown menu. Click the device icon. then select Summary on the sidebar.
At this juncture, you are midway backup iPhone to computer process. Be sure to see "Automatically Back Up". Just below it clicks "This Computer". To back up your Home Kit data, other details, health, and passwords tick the Encrypt [device] back up box.
You will be prompted to create a password. This is in order to protect your encrypted backups. This is an automatic process. At this point, click Backup Now, so as to kick start the backup process. Once you are finished, bottom right of the screen you will see a "Done" button. Click "Done" to finish backing up your iPhone to a computer.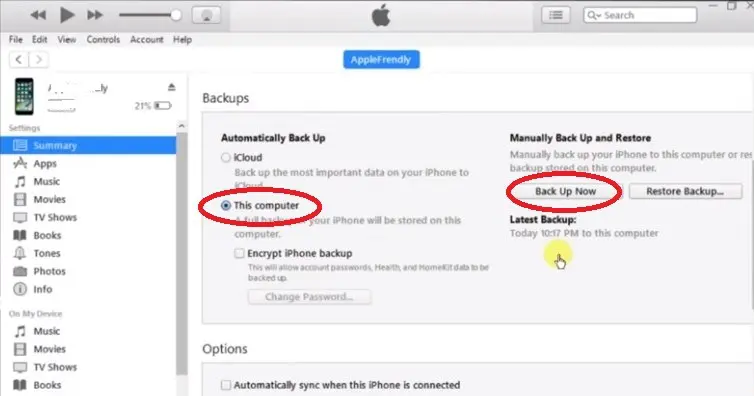 This option has its own advantages and disadvantages. Here they are.
Advantages of using a backup from iPhone to computer
Backup iPhone data on a computer is essential. Here are the reasons why.
Accessing files is easy. Time is an asset that needs to be treasured. That is why you need to save it as much as possible. Backup iPhone to a computer will allow you to quickly access and use your data anytime you want.
Data backed up on computer has higher reliability. Unlike online backing up, you do not really need internet connectivity to retrieve information. Therefore, whether there is or there is no internet connectivity, you can still access your information. Sometimes, the internet is slow or there may be a blackout locking you out of Wi-Fi connectivity. During such times, you do not get disadvantaged if you had saved your data on your computer.
It is simple. Backing up iPhone to computer is simpler compared to backing up to iCloud. While the two processes are almost similar, the former is lesser complicated thus takes less time, energy and money. Setting up the process is easier and faster. This makes it very convenient and a better option.
While the online space is more exposed to hackers, remote backing up of your iPhone is at a lesser security threat. This makes this process safe and a better option. Therefore, you do not need to worry about black hackers at any particular time.
Relatively cheaper. Generally, saving data on a computer will save you money, space and time. For instance, think about the things you need for a successful and seamless backup process. This option calls for lesser requirements. Therefore, you can be sure to spend lesser money on getting things in place. Besides, you will save space, time and Wi-Fi consumption.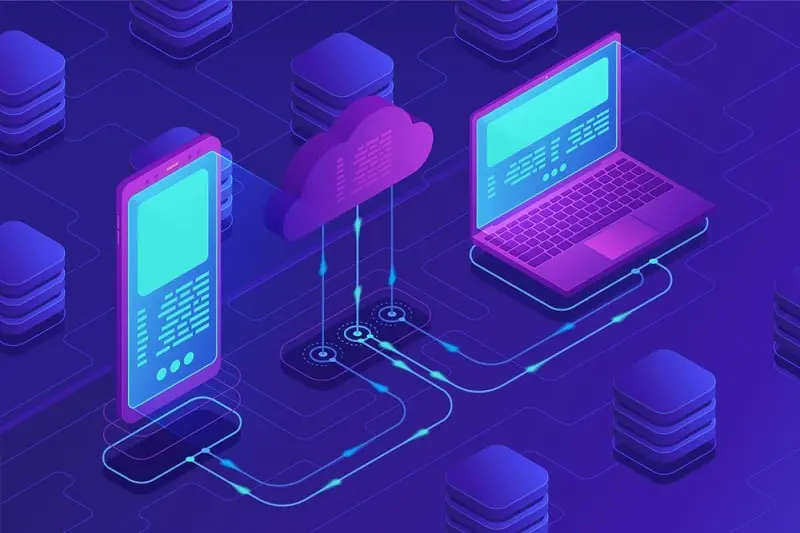 The disadvantage of backing up with a computer
Imagine losing your computer to thieves. This would only mean one thing; loss of data. This is a major disadvantage of choosing to back up your iPhone data to a computer instead of backing up to iCloud. That is why security of the storage of your computers is to be considered when making that important decision of where to back up your iPhone data and contacts.
Several users having access to your computer. Many computer users use these machines at their own convenience. They are ready to delete files they don't know about to create space for themselves. This puts you at a great disadvantage and risk of losing very important information if you are sharing a computer. They will willingly or unwillingly get rid of data you may really need. At the end of the day, you end up losing important information that was really vital. Perhaps that was a well-prepared pitch you were to present to potential investors.
Hard disk failure. Backing up the iPhone to a computer may be a miscalculation if your hard disk crushes. That is why you would opt to back up the iPhone data to iCloud. This may cost you big time.
Power failure. Imagine having all your back up data saved on a desktop. Without power connection, there is no way you can gain access to your data. Although, you will when the power comes back. But, never if it never does. Therefore, this limitation is only seasonal. You still need to take caution so that it does not happen when you are really in need.
How to Backup Your iPhone to iCloud
One requirement you need to meet to a "backing up to iCloud" success is internet connectivity. Therefore, the first thing to do is to establish a connection of your device to a Wi-Fi network. Once that is done, you will go to the next step.
Step two is going to Settings. Click Settings, your name and then tap iCloud. Once this is done, you will see your profile. Below the "Subscriptions" button, you will see iCloud. Click it.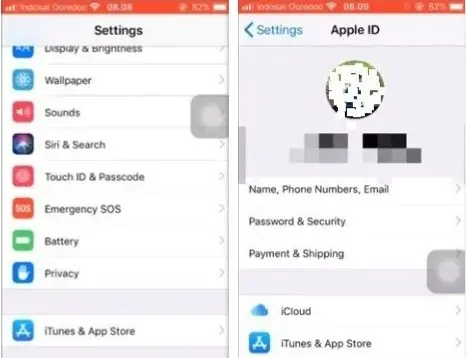 Once open, click iCloud Backup. Then, click Backup Now to complete the backing up to the iCloud process. Make sure you do not interrupt your connection to Wi-Fi until the process is done. Below the "Backup Now" you will see the last date you backed up your data.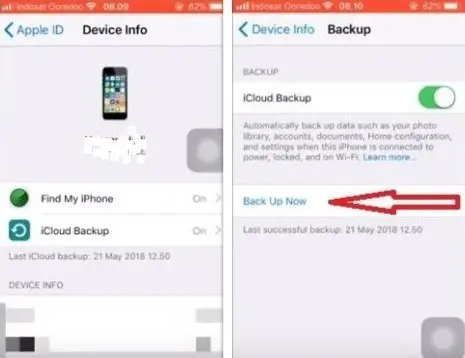 Well, the manual process is good but I bet you do not want to keep wasting your time doing this repeatedly. That is why you can automate the process so that backing up to iCloud becomes automatic.
Advantages of using a backup from iPhone to iCloud
Easy and simple. backup iPhone to iCloud is so easy. The process is self-guiding and does not require any specialized skills. Button after button, the phone will guide you to the next step without any complications as long as you start off rightly.
Free storage. For computers, you will need additional purchase right before starting the backing up process. Well, for iCloud, you are set from the word go. This is because you get free 5 GB to start backing up with. Although with time, you may need more space, you need not worry. Why? Because you can get more for less. You may purchase more GBs to top up to the initial 5 GB. This is available at very affordable prices. You may check the exact prices for different plans for your area online.
No cables or computers required. Accessing or retrieving backed up data is as direct and easy as the backup process. Again, you do not need any computers or cables to get back your saved data. All you need is internet connectivity. This requirement is two way. Just like you need a strong power and connectivity to back up data; it is the same way you need power and Wi-Fi to retrieve the data. The latter is just the reverse of the former.
Simple access to data. Backing up data to iCloud takes the forefront in comparison to backing up iPhone to computer as far as simplicity to accessing data is concerned. Why so? You can imagine going through the same process you went through while backing up data just to retrieve data. A relatively complicated setting up process and more money spent in the process. Time is wasted and this becomes inconvenient. On the other side, backing up data to iCloud is cheap, convenient and offers an easy route to retrieving backed up data.
Remote access. This is the best part of an iCloud backup. With data backed up online, your access to the data is not limited. Unlike computers where you have to get to the computer to retrieve your information, iCloud allows you to do so even when on the move. But you have to be connected to an uninterrupted power supply and steady internet connectivity. These two go hand in hand. The more internet you use the more power consumption takes place.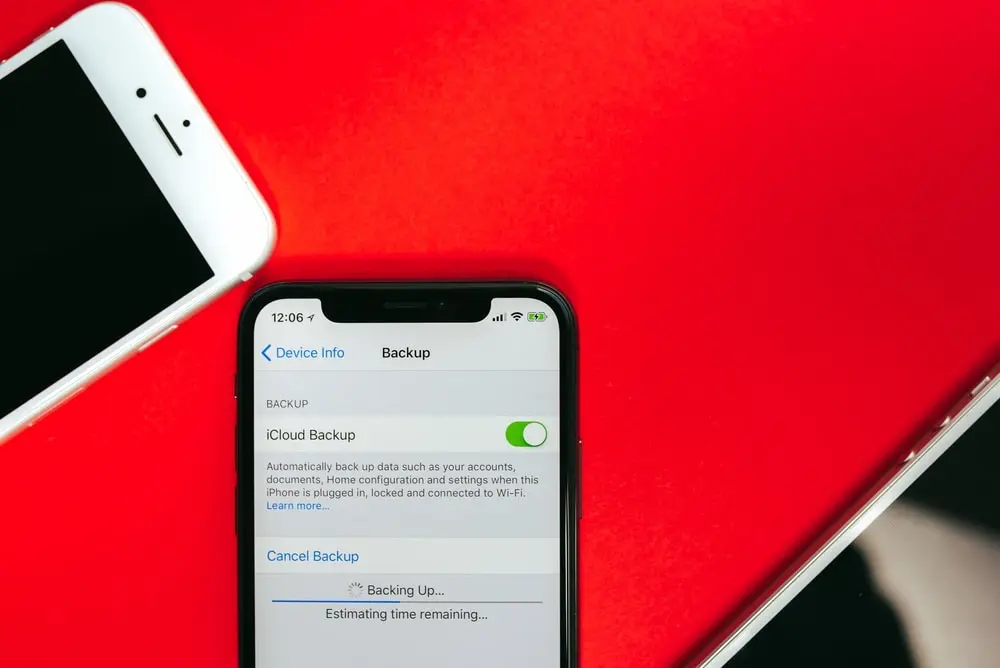 Disadvantages of backing up Data with iCloud
Internet connectivity is a must. You cannot do anything to your data saved on iCloud without internet connectivity. This is a great limitation especially when you are in places where internet connectivity is a problem. In fact, even slow connectivity may limit your activity with backed up data.
Hackers are always on the loose. Competitors or even your close allies could be looking for ways to harm you. Well, iCloud leaves you exposed. You risk losing information to bad willed individuals. Or you may just be a victim of fiery hackers out on an exploration. This is a big threat and that means for as long as your data is outside there on space you should always be worried.
Auto backing. While automatic backing might be a good thing, sometimes it is to your own disadvantage. First of all, auto backing happens automatically with little human intervention. This means your data is automatically backed up in real-time.
How do I automatically backup my iPhone to iCloud?
Automating the backing up to iCloud process requires one or two things from you. First, you need to ensure there is a steady power supply to your iPhone. This is because the process consumes a lot of energy. Therefore, you need to connect your device to a source of power.
Another thing you need to ensure is uninterrupted internet connectivity. Once power and internet are sorted, you need to ensure iCloud Back up is turned on. This will happen on the Settings place. Click Settings, then your name. Proceed to iCloud and then iCloud Backup. From there you can enable automatic backing up to iCloud.
Also, you need to ensure you have enough space in iCloud. Signing up to iCloud gets you 5 GB of free storage. To get more, you can purchase through your iPhone. The minimum you may acquire is 50 GB at a price of $ 0.99 (USD) per month. Details about your regional prices for different plans can be found online.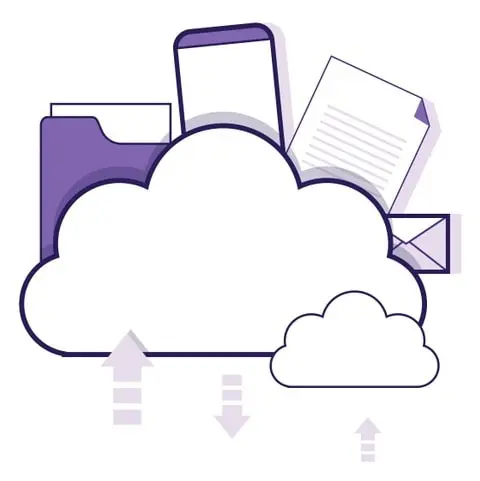 CONCLUSION
Backing up data has no alternative. In this world where information is everything, you can't risk losing your data. That is why you need to always have a plan B. Backing up data offers that. Although you have two options to choose from, each option has its merits and demerits and that's why you need to be keen when settling for one. To play safe, you may opt to use both simultaneously. In fact, combining both is the best option.